Winner of NAIOP's
2020 Sustainable Multifamily Development of the Year Award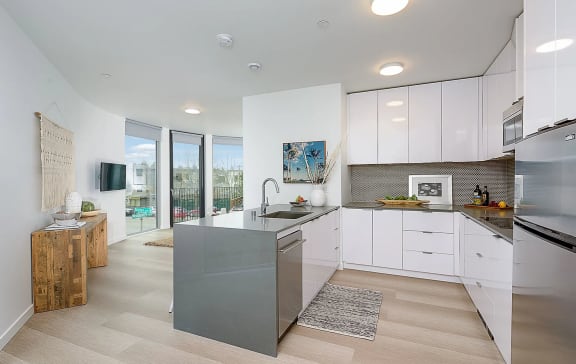 Inspired by Innovation.
Studio & 1 Bedroom Apartments in Fremont, Seattle
A remarkable home, unlike any other. Inspire is aiming for Living Building Challenge Petal Certification, designed to be net-positive energy for those in pursuit of an active and sustainable lifestyle. What does that mean? Better health. More energy. Extra time for you to live your best life and chase your dreams in a home that radiates with beauty and shines with functionality.
Floor Plans
With A Purpose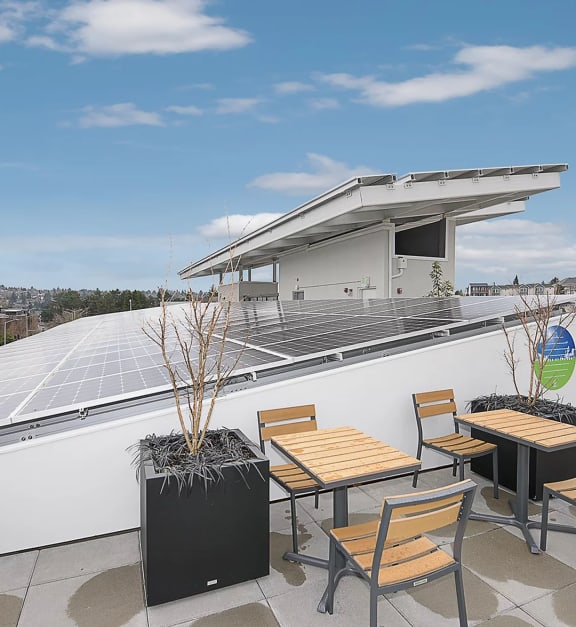 Ventilation Is A Key to Battling COVID
Unlike most apartment buildings, Inspire is equipped with two ultra-efficient Zehnder ComfoAir 550 ventilation and heat recovery units on each floor. These units continually pump fresh air into the building while filtering interior air. We are now upgrading the system with Merv-13 filters which according to studies remove 80%+ of airborne viruses.
Inspired By History
Sometimes to look forward, we must first look to the past. Inspire at the Russell W. Young Building is built to honor its namesake, a Seattle innovator and entrepreneur who shaped his community and inspired those who knew him. In honor of Russells pioneering spirit, the Inspire team constructed Seattles most sustainable residential building to encourage all generations to dream big and change the world.
Ideal Location
In Fremont
WALK OR BIKE EVERYWHERE!
A short commute to downtown for the corporate warrior, Lake Union and Green Lake right down the road for the water enthusiast, ample places to bike and walk...Inspire is perfectly located to allow you to live the life you choose. Situated in one of Seattle's most exciting neighborhoods, you're a short walk to restaurants, bars, fun activities, and all the other conveniences of modern life.